>> EIT ICT IDEA CHALLENGE - EVOTHINGS SECURE ON WINNERS PODIUM
It has been a crazy few weeks since returning to Europe - but great things going on!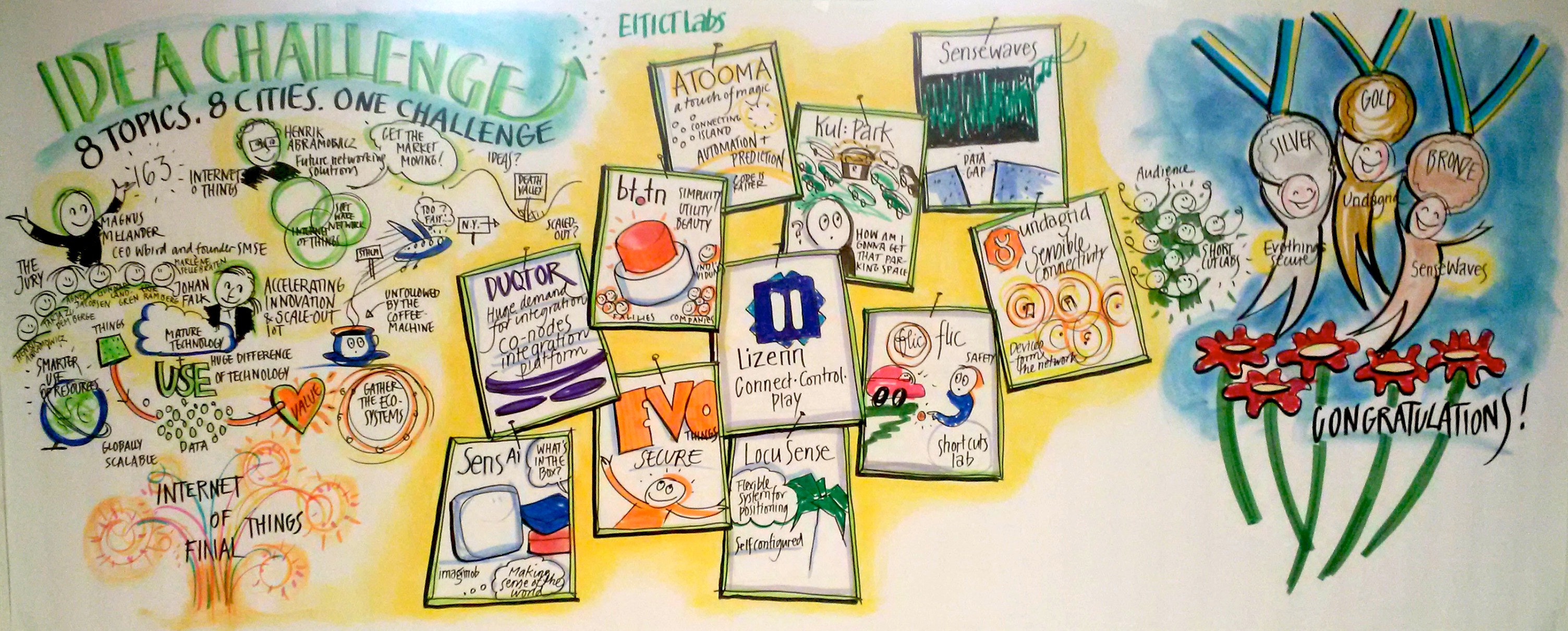 Evothings was selected from one hundred and sixty three entries (eleven finalists) to pitch at the EIT ICT Idea Challenge finals for the Internet of Things category with IoT Security in mind and after a day of excellent presentations were awarded second place alongside mesh networking Undagrid (1st place) and sensor information processing SenseWaves (3rd place).
Each finalist was given three minutes to pitch their idea and three minutes to answer questions from the panel of jury members. The best part of this event was the ability to talk with the jury prior to pitching; allowing the awards to be given based on the idea topic itself, not how well a company can pitch - however, it was still important to pitch well!
The winners of the Idea Challenge receive prize money and an excellent set of resources to help make the idea a reality such as coaching and mentoring from experts of the EIT ICT Labs Business Development Accellerator, integration into the pan-European partner network of EIT ICT Labs and co-working space for up to six months at a co-location center.
There are no losers at the EIT ICT Idea Challenge finals - just winners.
Everyone walks away with insight to new and great ideas that are being created within the topic space, not to mention a new set of contacts to start potential business relationships from. I enjoyed participating at the event and congratulate everyone for their efforts, it has been one of the better pitch events (format, people, atmosphere) I have attended so far.