>> FITBARK - MANS BEST FRIEND NEEDS A FITNESS MONITOR TOO
With wearables at the peach of IoT buzz right now - even pets need a fitness monitor!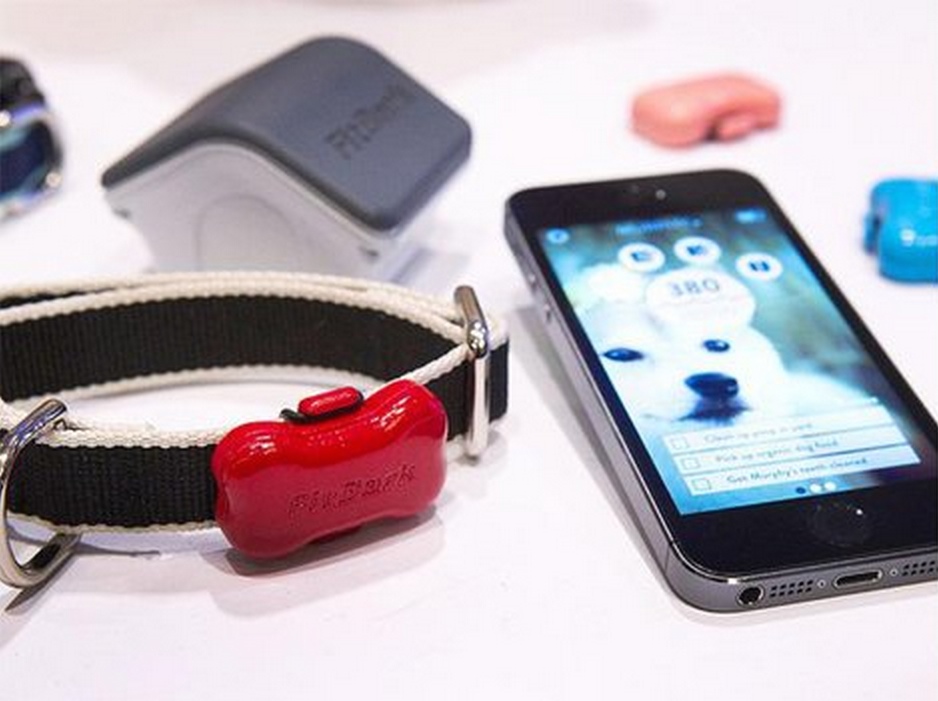 FitBark, will soon to their fitness tracker for dogs on March 1, 2015. Available as an attachment to the dogs collar, it has been aimed to monitor and better understand the dog's health, explain changes in behavior and make better decisions when visiting the vet.
The device offers an activity counter (BarkPoints) and activity duration (resting, active or playing).
It synchronizes with the owners mobile phone using Bluetooth Smart (BLE) or optionally; a WiFi base station (conveniently shaped like a dog house) can be purchased to act as a hub for any FitBark devices (open HUB) to synchronize with the cloud servers automatically.
It is unfortunate it doesn't offer additional information which would be useful to really keep track of your pet; such as GPS for location, or a heart rate monitor and be in sync with the human activity trackers like number of steps, distance travelled et al - maybe something for the next generation?
They do however offer a "Health and Lifestyle Canine API" on their developer portal to allow developers the opportunity to seamlessly integrate FitBark data, such as information about registered users and associated dogs, with third party mobile and web based applications.
It took them only twenty seven hours to reach their kickstarter.com goal of $35,000 USD in July last year - they netted in a total of $80,806 USD in crowd-funding to get the product to market. It is available for pre-order for $99.95 USD and the base station is priced at $79.95 USD.