>> PHOTOMATH - THE SMART CAMERA CALCULATOR
Who needs to actually learn math in school when you have this app?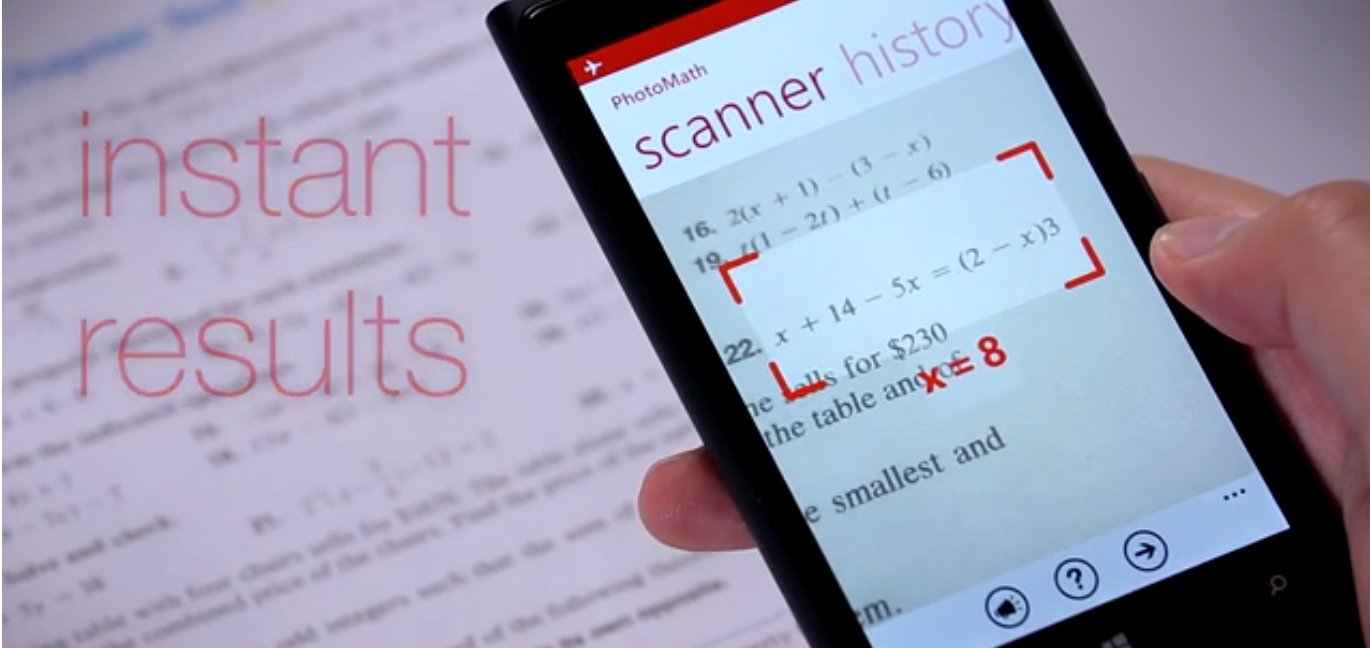 PhotoMath reads and solves mathematical expressions by using the camera of a mobile device and presenting the results in real time to the user. It makes math easy and simple by educating users how to solve math problems.
The application builds on top of the microblink real-time text recognition library to extract the mathematical equations from the camera stream which is then processed to generate a step-by-step breakdown of how it is solved - a great feature for students!
Of course, it wont be solving differential equations any time soon - it currently supports:
arithmetic expressions
fractions and decimals
powers and roots
simple linear equations
The team mentions on their website that more functionality will come in future updates to the application. It is an interesting example of how different technologies can be used together to create something awe inspiring - great job to the team here.
The app is available for iOS, Windows Phone and expected for Android in early 2015.