>> SAM - THE ULTIMATE INTERNET CONNECTED ELECTRONICS KIT
It is dangerous to claim to be the best - let's see how this little project holds up.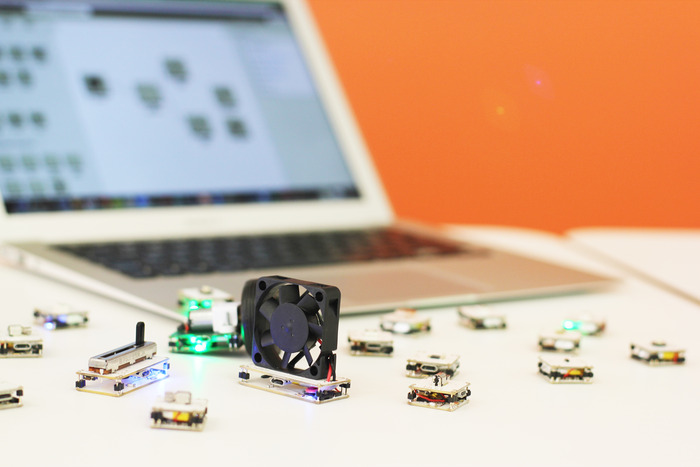 SAM Labs, a company based out of London, United Kingdom has taken a bold step to compete against the likes of LEGO and Minecraft (for the new kids on the block) that is - focusing on children aged 7-12 to get them interested in technology and engineering to build things, by going completely wireless (ref: kickstarter.com project page).
The kit comprises of a series of modules to provide sensors (touch, distance, pressure et al) and actors (motors, et al) that communicate with each other over Bluetooth Low Energy - all of which can then be connected to the SAM Cloud to be completely autonomous and online.
It comes with an application that the team has labelled as a "Flow-Based-Programming" environment that allows the user to connect modules together virtually using drag and drop techniques and such actions generates the underlying code to be deployed onto the modules.
The largest drawback in their design would be that each module needs to be individually recharged using a micro USB cable, it isn't clear exactly how long the charge is sustainable on each module - but maintaining power in the deployment could be the Achilles Heel.
It is great to see companies push the envelope; time will test the projects endurability.