>> TERRORISM AND THE IRONIC THREAT ON SECURITY
Something for the "wtf" category and may have impact for the security of normal people.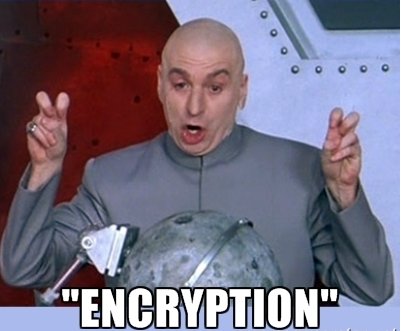 In the aftermath of the unfortunate attacks on the freedom of speech in the western world and the twisted misconception of Muslim extremists comes the worst form of terror against every day citizens and emerging technology. In what seems to be total lack of "common sense", David Camerom has announced to introduce significant new surveillance powers that will put in place new laws to crack down on almost all encrypted communications.
While most may thing this will have an impact on social networking applications like Whatsapp, iChat, BBM and other instant messaging applications - not to mention in the UK it is already a requirement citizens must provide their phone passwords on demand - it may potentially have a direct impact on the Internet of Things.
The Internet of Things received a lot of criticism in 2014 due to the lack of having security in the first place; more specifically secure communication of potentially sensitive information.
What is to differentiate the common citizen who wishes to chat humbly between their friends and devices that exists as part of the Internet of Things ecosystem? In the end; they want to put a ban on the same technology that currently secures our social communication that will also secure the communication of information between devices.
/. is also running a story on this - you can get a good laugh out of some of the comments that are being posted; by people who actually have a clue:
Sure, you should be capable of reading anything, provided you've got the encryption key, provided you've got a warrant to request it, provided that the warrant is based on certifiable facts and a meaningful threat/need. Otherwise, f*ck off.

source: http://news.slashdot.org/comments.pl?sid=6712489&cid=48800173
Instead of trying to be "big brother" like our friends over at the NSA - maybe it is time to find ways to educate people and control these terrorism groups better; if they ban technology we depend on - the terrorists will go back to old school communication methods and no-one wins.