>> TIGHT FOR CASH? $4 LINUX COMPUTER THATS COIN SIZE
So many cool things keep popping up - this one is just in time for xmas!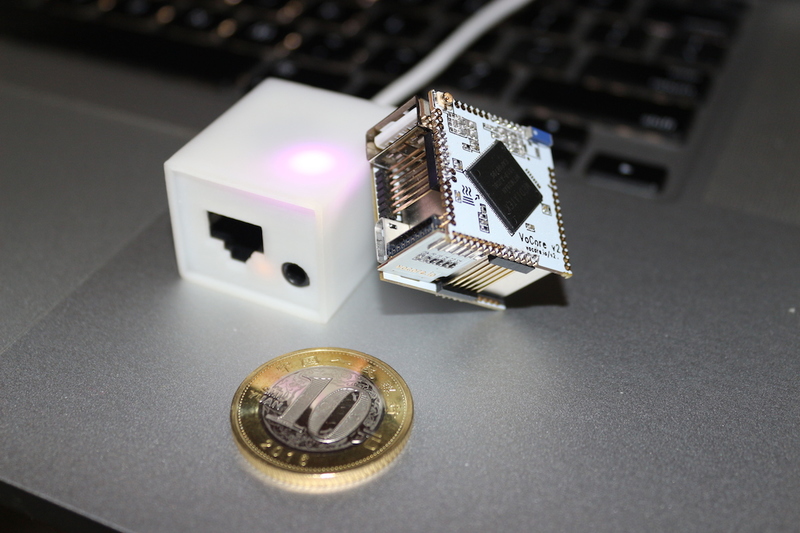 Introducing the VoCore 2 - the $4 "coin-sized" fully functional Linux computer equipped with WiFi. It can also act as a VPN gateway, an airplay station or a private cloud and much more - best of all, a low power footprint. Watch out Raspberry Pi - you have a serious competitor with this one.
So, what are the specs?

CPU:     MT7688AN MIPS at 580MHz
RAM:     64MB DDR2
Storage: 8MB NOR
GPIO:    SPI, USB, PCIe 1.1, UART, PWM, 40+
Power:   3.2V to 6.0V, 74mA standby, 230mA full speed
Size:    25.4mm x 25.4mm
All that for a measly $3.99 USD - have you not purchased one yet? (sarcasm)
Pay a little more and you can get more RAM, storage and also some great accessories; such as the ultimate dock, audio dock (DLNA or Airplay) and PoE dock. I personally like the PoE dock; you could hide this little computer in the wall and no-one would know any better.
While the unit itself doesn't have much storage space - an SD card interface is available.
I may just have to support this campaign; the VoCore has been around for a while and costs a little more - so this is definitely a move in the right direction and they have already met their indiegogo funding target of $6,000 USD - in fact, nineteen days to go and just peaking $60,000 in funding.