>> TINYSCREEN - A PERFECT COMPLIMENT TO THE TINYDUINO
If you put a gaming edge to it - I am always going to check it out :)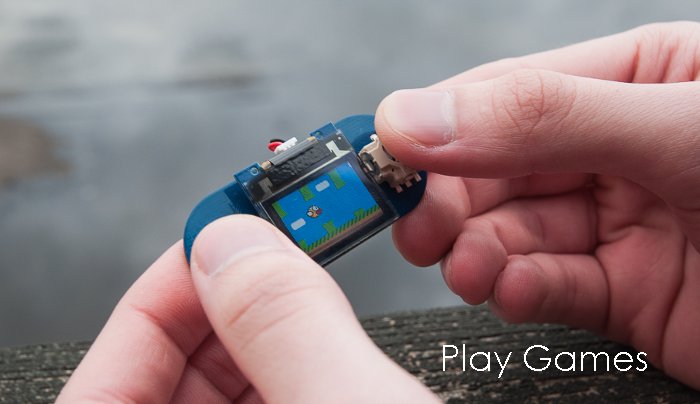 Tiny Circuits, the team who introduced the TinyDuino series of micro-controllers a few years ago via a kickstarter.com campaign have just completed another crowd sourcing round with the TinyScreen - a small OLED display to work with the TinyDuino platform.
The TinyDuino is a miniature open-source electronics platform based on the easy-to-use hardware and software Arduino platform. It's designed to make creating tiny electronic projects accessible to everyone - the board is roughly the size of a US quarter coin!
The TinyScreen specifications are:
96x64 OLED display, 16-bit color depth
0.96" (24.4mm) viewable area
1.02" x 0.98" (25.8mm x 25.0mm)
Software controllable backlight (OLED brightness)
Power down mode
Four push buttons along the sides (connected to IO pins)
SPI interface for display
3.0V to 5.5V operation
20 - 45mA max supply current (depending on brightness)
As part of the campaign; the team has joined forces with CodeBender to allow for web-based programming of the TinyDuino platform and make it as easy as possible for anyone to get started with their devices. It is also designed to support all existing Arduino sketches.
Did you miss out on the kickstarter campaign?
Not to worry! You can still get in on the action by pre-ordering the same kits on offer here.