>> VIBEASE - A BOLD ENTRY INTO THE IoT MARKET
The convergence of IoT and adult pleasure had to happen one of these days.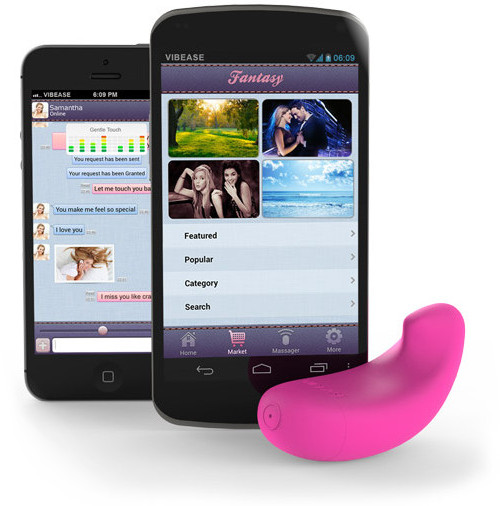 Vibease is a new, discreet sensual vibrator device that when paired with your smartphone can literally take matters out of your own hands (sic). It is more than a adult pleasure device as it also applies technology in some interesting ways to maximize sensory overload.
An interesting spin is the tie in with audio - the device can perfectly sync with audible cues that takes away the need for pleasure to be purely imaginative. The company promotes that audio cue is an exciting new experience that can be full of anticipation - the focus is no longer just on the the result, but the journey to pleasure.
To be connected (as all things IoT) - Vibease Intimate allows your partner to send custom vibrations from anywhere in the world; making long-distance relationships potentially viable for the masses. If they could offer a realistic cuddling pillow that could be pairs with the service - why would women need men at all?
It seems women score a win this round - what products are in the pipeline for men?