>> VICTORIA'S SECRET - HEART RATE MONITOR SPORTS BRA
It seems that major fashion brands are getting in on IoT as well!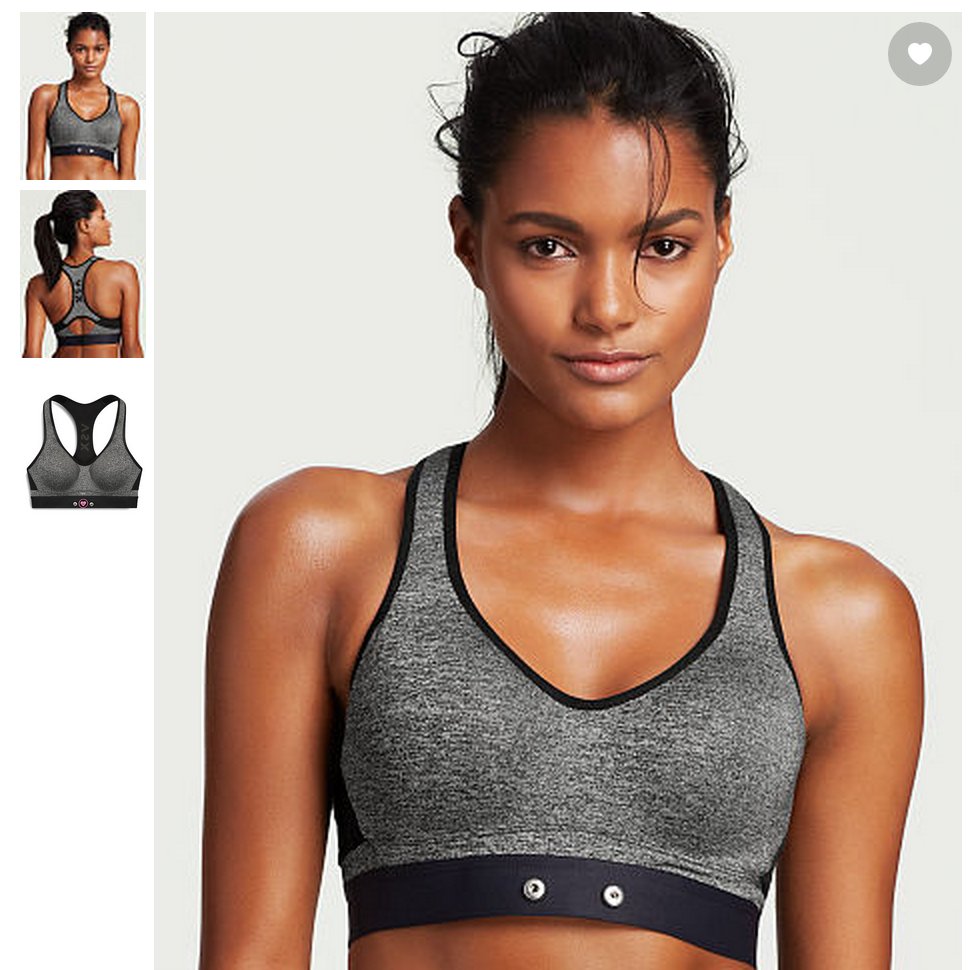 Victoria's Secret, known for their line of sexy lingerie are also getting into the Internet of Things with their custom sports bra with integrated sensors - putting a little sexiness into the realm of IoT. The bra comes in two colors, pink or grey/black and is designed to connect to most modern heart rate monitoring devices - replacing the cumbersome strap.
The description on their web site doesn't specify which brands:
Perfect for running, boxing and high-impact workouts, our truly Incredible maximum support sport bra is on the front lines of fitness with sensors that attach to most heart-rate monitors. With Body-Wick fabric to keep you cool and dry, and bonded, seamless technology for extra comfort. Plus, a super-soft elastic band and racerback.

source: www.victoriassecret.com website
However, I do recognise the mounting position of the communications unit - if only I needed a sports bra (put on any more pounds and I may!), it looks like it would work with the TomTom Runner GPS Watch and a slew of other running trackers on the market.
Personally, the black looks better than the pink - however most women runners wear a top over their sports bras so color choice seems a bit mute. It could be interesting to have athletes wear these in competitions to give the audience an insight on their vital signs.