>> BLYNK - BUILD IOS AND ANDROID APPS FOR ARDUINO IN 5 MIN
I predicted earlier (in new year post) that applications for IoT will be paramount.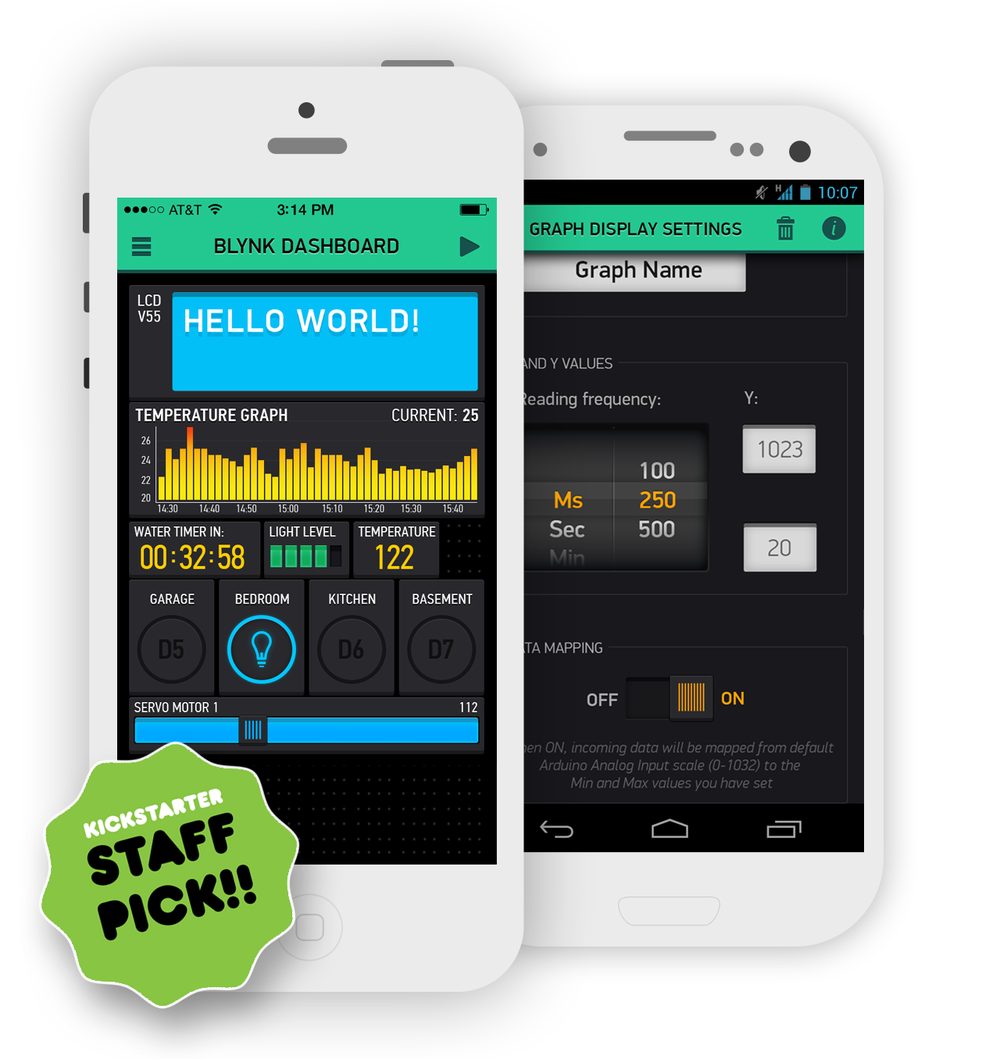 It seems I was spot on with my prediction - Blynk recently announced its kickstarter campaign which will allow users to build custom iOS and Android applications that will interface with any micro-controller project; such as Arduino and Raspberry Pi and be programmable online.
Blynk utilizes a custom sketch that when uploaded connects to the Internet and maintains communication with a server awaiting commands and tasks to perform - it uses a shared token to identify the mobile device that will control the board. A scripting engine on the micro-controller will send and receiving information from various GPIO pins on the device.
The magic exists on the mobile application itself; which contains a number of custom widgets that can trigger events or even display information in various forms (graphically or textually) and even integrate with notification engines on the mobile device and/or social media.
Be sure to check out the Blynk introduction video below:
It is encouraging to see the use of crowd funding to get behind a software based project; as opposed to typical kickstarter projects which involve physical products - my largest concern with a project like this would be tie into a SaaS (software as a service model) and being closed source; if development ever stopped the whole thing would stagnate.
$40 pledge seems to be the most logical - but what will the price be once it actually launches?