>> BUILDING YOUR OWN REGULATED 5V CIRCUIT FOR IoT PROJECTS
I have an upcoming project that requires dual voltage powering; so it was time to figure this out.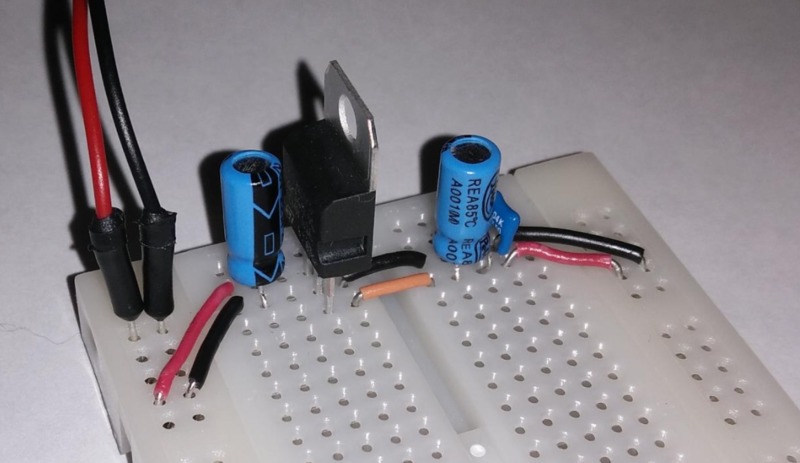 It is very common that your IoT project will utilize a single power source; but there are some cases where you need to mix multiple voltage inputs - without bringing in multiple power supplies. A simple solution is the use of a voltage regulator, an electrical component that can take a variable voltage input and regulate it to a specific output voltage. So; how does such a setup look like?
A quick google search will find a number of instructables showing how to do this; but after do so, I had a number of questions that most of the videos, blog posts or hack descriptions didn't seem to answer all in the same place - so, for my own understanding I did the research for you here.
The most important component is the voltage regulator itself; such as the IC 7805 (5V regulator).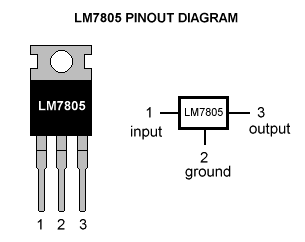 The IC 7805 accepts a variable input voltage, anything from 7V through to 35V (depending on the component being used) - always check the data sheets! It will then output 5V. However, depending on the power source - it may require additional components to stabilize the signal.
A lot of pages just say you need to use capacitors to do this; but not a lot of them explain why. So, I started digging - what do capacitors actually do within a circuit? Seems there are a lot of technical descriptions about them, but the basic version is that they are like batteries, that store electrical signals that can discharge extremely fast.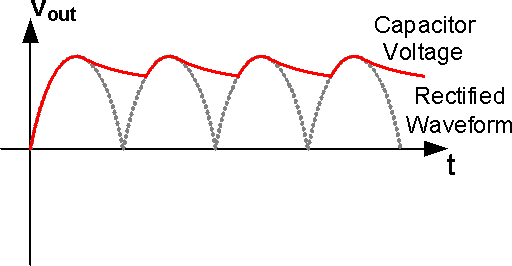 I found a nice YouTube video showing the effect of the signal output on such a circuit with and without a capacitor. The fast charging and discharging of the capacitor allows the signal to remain relatively flat (red line above). In my case; I used a 22µF electrolytic capacitor on both the input and output voltages - in addition a 0.1µF ceramic capacitor to de-couple the circuit from the power supply. Just make sure you connect the polarized capacitors correctly or *POOF* - always check.
With 12V DC power input, I connect my multimeter and see a nice 5.08V without any load applied.