>> OPENMOTICS - OPEN SOURCE HOME AUTOMATION
It isn't often that /. is a reliable news source for IoT, but sometimes you get surprised.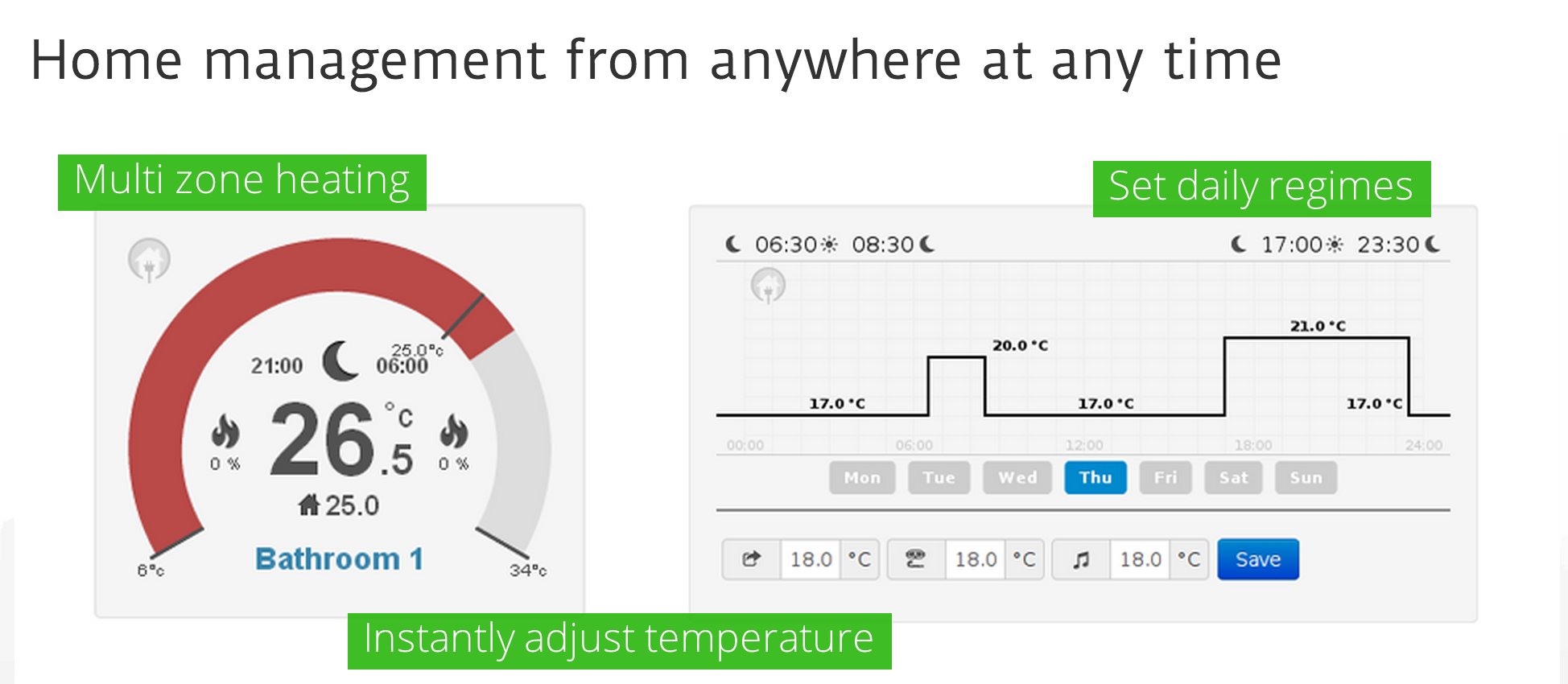 OpenMotics is a modern, open source home automation suite that integrates detailed power management, multi-zone heating, automated actions and sensory input. Unlike other home automation systems that are designed to be purchased off the shelf and plugged into power sockets; the hardware is DIN rail modules that would integrate into the fuse box directly.
Each module has a specific purpose: receive input, toggle electrical circuits, control external dimmers, etc. The different modules are interconnected by a RS485 bus. The gateway is the brains of the system containing two different systems inside: The master controller (Microchip 18F67J11 controller board) and the gateway controller (Linux based Beagle Bone Black).
The master controller houses all different home automation functions (Lights, outputs, stores, temperature/humidity/brightness, thermostats, intelligent functions etc) where the gateway controller will take care of the secure communication to the cloud including which allows full control and programming from everywhere in the world.
I particularly like the method of integration for the controllers - it is seamless and out of sight. An added bonus is the fact it seems to have a solid architecture and is open source which is great for tinkerers like myself, to know how the system works but also for making customizations.
The offer hardware pre-built on their shop; which would be recommended as opposed to building them yourself - remember this is a system that will connect directly into your power grid. Of course; you should also hire a certified electrician to refit your existing fuse box.
I may personally consider this for the house that is currently being built in Margaret River.